NEWS

Last update 20/10/15
A Big
thank you for all the congrats etc from our BBC Hampton Court coverage.

BIG
news all woody plants are now being converted into growing in airpots,
They are brilliant but very expensive,
This means at the nursery you have a choice of paying for the airpot to keep it, or your plant can be taken out and put in a suitable bag.
For mail order you will just get the plant naked in a bag,
It will be taking a long time to convert all the stock so it will be a mixture but should end up with us offering even better quality stock, you lucky people.
This years main area of growth, North American alpines and some New Zealand plants

Members of



Horticultural Exhibitors Association
The Australian plant Society

The Hardy Plant Society



Partners in Crime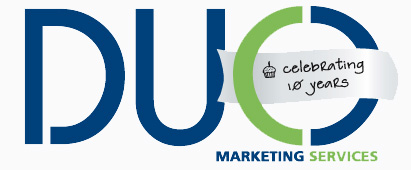 At Once Couriers


PLANT SHOWS that we are attending in 2015

Please note we are always open when at shows

Confirmed so far

20-21/2 RHS Plant & Potato Fair
28/2 Alpine Garden Society Harlow
27-29/3 RHS Wisley Spring Show
17-19/4 RHS Cardiff
26/4 Alpine Garden Society London
7-10/5 RHS Malvern
24/5 Rare Plant Fair
Still no Chelsea :-(
30/5 Kent Plant Fair Roadshow
7/6 Rare Plant Fair
11-14/6 BBC Gardeners World Birmingham
30/6-5/7 RHS Hampton Court
11-12/7 Parham Plant Fair
19/7 Chenies Bucks
30/7-2/8 RHS Hyde Hall
8-9/8 Great Comp Plant Fair
6/9 Sussex Prairies Plant Fair
8-13/9 RHS Wisley Flower Show
26-27/9 RHS Malvern Autumn Show
3-4/10 Great Dixter plant fair
23-24/10 RHS London Shades of Autumn


SERVICES


MAIL ORDER SERVICE AVAILABLE TO MAINLAND BRITAIN.
ELSEWHERE BY SPECIAL REQUEST

for more details see
Nuts & Bolts
PLANT DELIVERY SERVICE to mainland Britain

for more details see Nuts & Bolts
Buying our plants through our website is Safe and Secure.
We use Mal's Ecommerce for the ordering and Pay Pal for payment on our website.
We accept all major cards including Visa (credit), MasterCard, JCB, UK Maestro, Switch,
Solo, Visa Delta (debit) and Visa Electron through Lloyds cardnet as well as cheques and cash at our nursery (especially cash)